Bookbinding Workshop Reflection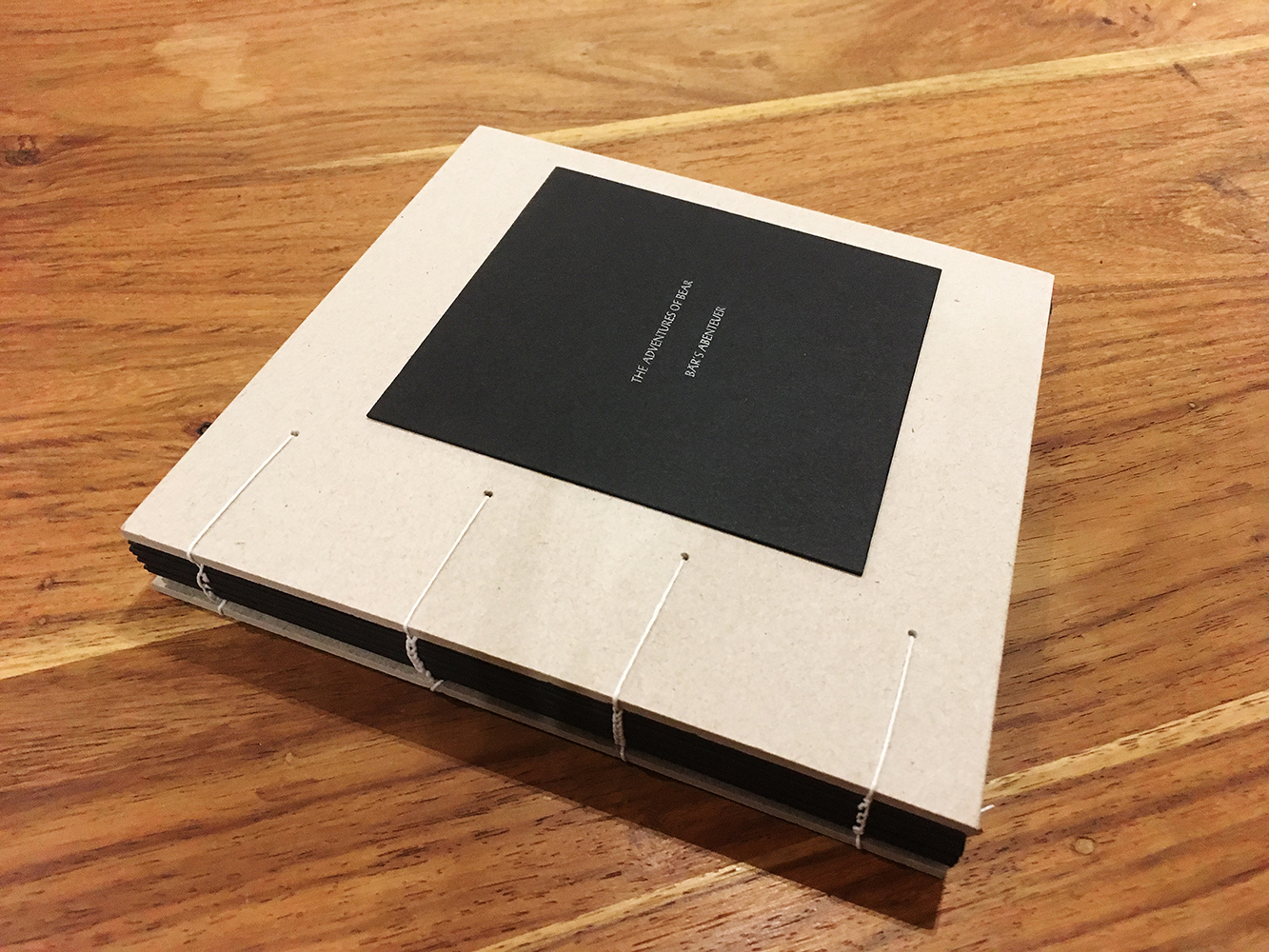 During the bookbinding workshop I experimented with three different types of stitching and created a signature based book (chap book), a Japanese book block, and a coptic book.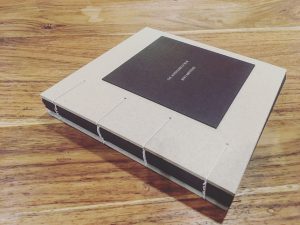 Here is my final and favourite result, a coptic stitch book with black pages, white thread and a thick grey cover.
I love the look the inset stitches on the cover are creating: simple yet elegant.
The title sheet of the book is a print I set with the letterpress (see blog post Letterpress Lead Printing for my prototype), which fits the simple style and colour scheme.
For future book cover experimentation, I am interested in testing various materials, including unused 1970s wallpaper (perfect for glue), pieces of wood, natural materials such as dry rye etc.
The tools necessary for book binding which I used today are: Awl (Ahle in German), Book Punch (Locheisen), Bone Folder (Falzbein), Sowing Needle, Twine or thread (Buchbinderzwirn).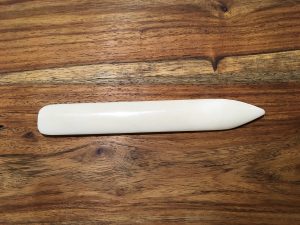 Bone Folder – Paper with the grain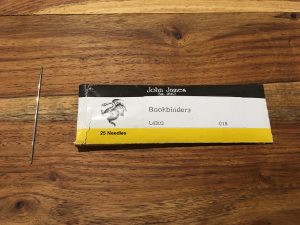 Sowing Needle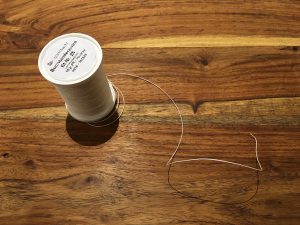 Twine or thread – Number of holes or number of signatures: That many times the height of the book.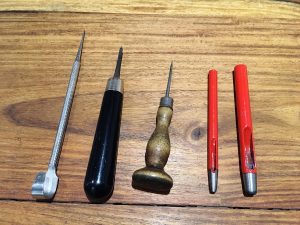 Bookbinding tools
My Coptic Stitch Book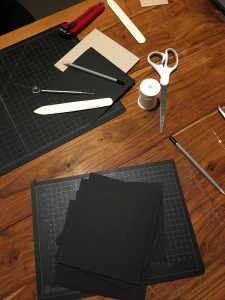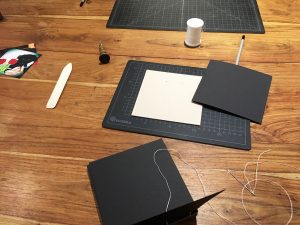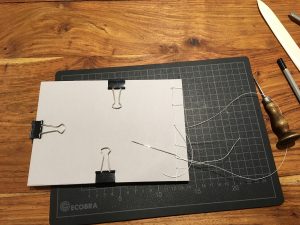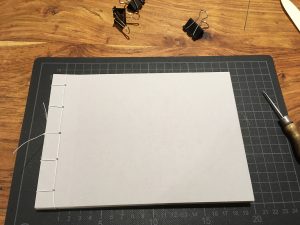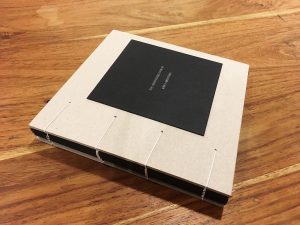 Traditional Japanese book blocks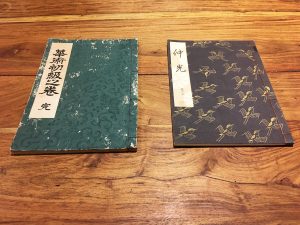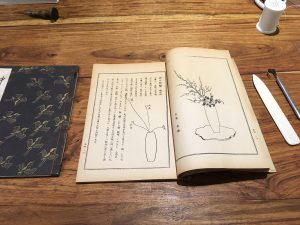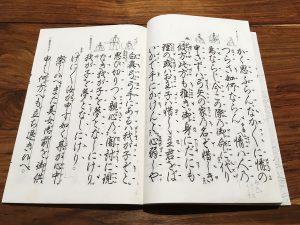 My Japanese book block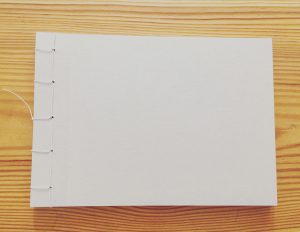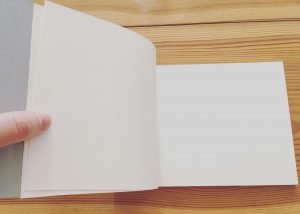 ---